Lydie flawlessly guided my husband and I through the purchase of a lot. We were inexperienced with the process and, therefore, a little nervous. She made us feel at ease. She answered our questions quickly and thoroughly, making sure that we fully understood the transaction. I would definitely use her again should we ever purchase or sell in the future!

Lydie sold our house in a very challenging market. We couldn't have been happier with the process, she made everything easy for us. She certainly stays on top of things and we will certainly be using her for our real estate needs in the future.

Lydie was very knowledgeable of the market and helpful during the process of selling our home. She gave us great advice on staging our home for a quicker sale.

Lydie Jennings was honest and professional. She offered advice (that was always right) and was instrumental in the speedy sell of my property. Her genuine nature is a blessing. I enjoyed working with her.

Lydie is a fantastic real estate agent. She made the purchase of our new home virtually effortless. She communicated every little detail to us so there were no surprises. We would highly recommend her!

Lydie was amazing and helped in so many ways to meet my family's needs and expectations. Her personality is a bonus, it is so nice to work with a realtor who is exited to work for you!

Lydie will make you feel as if you are her only client! She researches, sets up inspections, introduces mortgage lenders, and negotiates on your behalf... she truly works for you to receive the best possible experience and to make sure you are going to be happy in your new home!!

Lydie was a wonderful realtor to work with. She worked for months to find the house that was perfect for our family! She also went above-and-beyond for us, working out the details of a difficult negotiation and renovation project. We would highly recommend her as a realtor.

Lydie worked with us for about 9 months to find the perfect house for us. And she did! With her wealth of knowledge and experience in real estate, she guided us successfully through all the red tape and went the extra mile to ensure that we were aware of each step in the process. She is a jewel!

Lydie is a very understanding and motivated agent. She worked with me to put together an aggressive sales strategy that successfully got my property sold quickly. I'd highly recommend her.

I've known Lydie for years and knew when we were ready to purchase a second home that she would represent our interests beautifully. We were not disappointed! Lydie is professional and thorough. I, without reservation, recommend her services!

Lydie did a great job for us. This sale had a number of complicating factors and involved multiple contractors, engineers, surveyors, property visits, as well as, refinance and insurance matters. Lydie provided excellent service and advice throughout the process and was extremely accommodating and stayed on top of all the many details.

If you are looking for an agent to walk with you every step of the way in your endeavors of purchasing a home..... Lydie Jennings is your agent. Lydie was professional, honest, caring and really wanted to make sure we were happy. Thank you Lydie! We are excited and very happy!

We have been working with Lydie since we met her at an open house. Most importantly, we have become friends. Throughout the process of finding our waterfront home (on a tight budget) with a view to die for, Lydie stuck with us and was instrumental in making our dreams come true. Thanks Lydie!

My husband and I are from Greenville, NC, but are living in Michigan. We have always wanted to purchase a home on the Pamlico River. We decided the time was right to buy. We needed a Realtor. I picked Lydie off her company's website because she looked so friendly. Little did I know that I had hit the jackpot. She has been fabulous ! Her knowledge of the area and everything that is involved in buying a waterfront property was invaluable. Since we live so far away we were not able to be there for the various inspections that needed to be done. She handled it all for us. She went above and beyond for us. I highly recommend her for all your real estate needs.

Excellent realtor knowledge and skill to attain 5 stars in all realtor categories. Constantly explained or assisted with local amenities and services. In most professional manner, consistently offered helpful advice during negotiations with seller. Never tired of offering to assist in arranging services, including home, sewage, and termite inspection, lot and house repairs needed to close deal. Extremely conscientious about caring for best interests of client. Highly recommended.

Lydie listed my lot in Bath N.C. for sell. She was always a big help with any questions I had. She knew the area and was always will to help me make the right decision. I would recommend her to anyone looking for a Real Estate Agency. (highly likely 5 stars)

We recently listed our home with Lydie Jennings and we couldn't be happier with the outcome. Not only did Lydie work diligently to get our house sold, but the counsel and insight she offered based on her knowledge of the local market was most assuring when faced with the big decisions selling a property often brings. Through the entire process we felt Lydie had our best interests at heart and that serving our family was her priority. I would highly recommend Lydie to anyone interested in buying or selling a property.
Search Available Properties
Find the latest listings available in your area in an easy to use search!
Find a Home »
Meet Lydie
My goal is to ensure that you have the best Eastern North Carolina Real Estate Experience
Connect with Lydie »
Get a Pro Home Valuation
Would you like to know the value of your home? Get an expert evaluation!
Get your Report »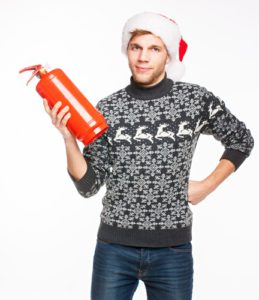 Do you have any first time homebuyers on your holiday gift list this year? Show them how much you care and celebrate their big achievement by giving them something perfect for their new home. Here's our list of some of…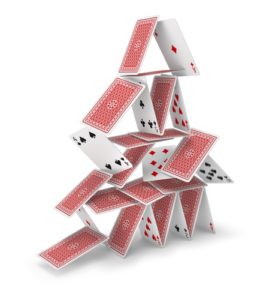 Having your home sale fall through can be extremely disappointing. After months of preparing, accepting an offer and having your house under contract, it can be crushing to see the deal crumble in escrow. And a recent report from Trulia…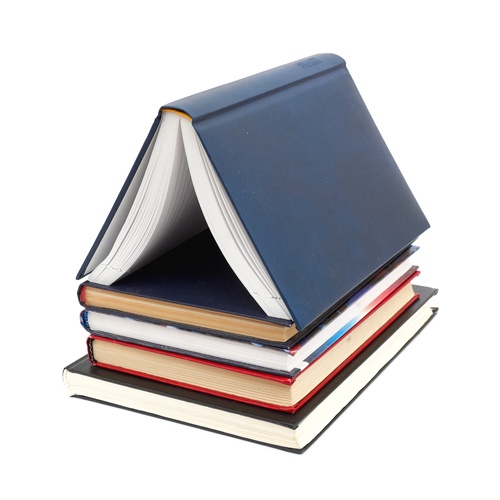 It never hurts to load up on information, especially when you're preparing to enter the real estate market. And while there's tons of information online to get educated about buying and selling real estate, sometimes you may want to go…