Lydie did a wonderful job of streamlining the whole process required for us to sell our house. She kept us well informed and up to date every step of the way, and gave us wonderful advice for staging our home to sell quickly. Such an excellent job, that just after having the house listed for two days, we had two separate offers. My husband and I look forward to our next purchase and will likely look to Lydie in the future for it!

Lydie assisted us through every step for a quick sale of our previous home. She marketed our home aggressively, she was always available to communicate and she took the lead on many details such as inspections and repairs. Lydie is truly a professional and we would certainly use her services again.

I've bought and sold a number of houses in my day, but never was treated with more courtesy and efficiency like I was when I purchased my latest home in Washington, North Carolina. It was my good fortune to have Lydie Jennings as my broker. From the first day I met her, Miss Jennings provided me with all the information I needed about the new home. Her response time on all matters was immediate. If I needed information, Lydie obtained it. She was ALWAYS available, and addressed all of my needs instantaneously! If there was a model agent for trainees, Lydie was it. Her honesty, integrity, and know-how were remarkable. I've never dealt with a real estate broker more capable than she. Lydie Jennings found us our dream home, and for that my wife and I will always be grateful.

Lydie listened to my needs and helped me find my new home in a great location. She gave me the information I needed throughout the process and let me digest it and get back to her. The process wasn't speedy, but it was what I needed. Lydie followed my lead to make the experience work for me. I am very pleased with my new home, location, and especially with my agent, Lydie. I will call Lydie in the future for my real estate needs. Thanks again for a Great Job!!

We had to sell our second home in Greenville and Lydie was so helpful, even though we were far away we knew exactly what was going on at all times! Our house sold quickly and done with great service.

Lydie did a wonderful job with the purchase of our new home. She is extremely knowledgeable and thorough. Lydie was always responsive, available and willing to take the time to talk through any issue. We appreciated the initiative she constantly exhibited. She was always out in front on any potential issue or question. Great job!

Lydie was great! This was my first house and she helped me every step of the way, from showing me houses on Sundays to checking in on me during the closing process. I never plan to move, but if I do, I would use Lydie again in a heartbeat.

Lydie Jennings takes her calling as a realtor to a whole new level. Over a year after she helped my wife and I purchase a home, she willingly jumped in to help us navigate a difficult situation with a home warranty company and a failing A/C. Lydie was accessible to us and more than willing to go beyond what was asked to help us resolve the problem. She helped us negotiate with the warranty company, gave me great advice on how best to handle everything, and called/texted me regularly to see how things were going. I'd say we got way more than a realtor when we signed on with Lydie. We got a loving, caring friend. We finally resolved things with the warranty company after a month of phone calls, emails, and contractors and Lydie was with us every step of the way. Thank you!

She was very helpful with all my questions. Always a phone call away. She responded in a quick manner, never made me wait. She made suggestions on ways to make the sale of the home better. When property was sold she took time to make sure everything went smoothly. She was by our side through out the closing. Also, called me afterwards, a couple of times to thank me and ask if there was anything else I needed, or questions I had. She was great! I recommend her to everyone that has a house to sell or buy. She sold mine, I know she can sell yours.

Lydie was very knowledgeable about the geography of the local area, the housing market, the whole home-buying process both before and after closing, etc. I would highly recommend anyone who's interested in buying in the Washington area, or anywhere else that The Rich Company services, to contact Lydie and see what she can do for you. Definitely highly satisfied with the service that Lydie provided.

Lydie couldn't have been more helpful. She is the consummate professional! She was in constant contact with us throughout the entire process. She is a great negotiator and made the experience stress free. We highly recommend Lydie for your real estate needs!

Lydie went out of her way to make sure we felt comfortable in every aspect of selling our home. She is very professional and made sure all our questions were answered to our satisfaction. I would recommend Lydie Jennings to anyone needing a real estate agent. The journey will be easy, pleasant and the outcome will be successful with Lydie at the helm!!! Thank you Lydie for all you did for us to make the transaction so pleasant. P.S. Not only did she sell our home but found us another one to buy and we closed both on same day in about 5 weeks.

Lydie Jennings is probably the best realtor we've ever worked with, and we've purchased a lot of property over the years. She went out of her way at every turn to assure our purchase was seamless, painless, and even fun. She's thoughtful, careful, and thorough, with a great laugh that puts her clients at ease. Obviously, you can tell we loved working with her, and she's on the top of our list for any future real estate purchases or sales. Happy to recommend her to YOU!

I felt like Lydie went above and beyond at every step of the home buying process. For example, she helped get action from an unresponsive mortgage processor, and laid out the pros and cons of various service companies in the area. She was a great resource and will work hard for you.

We did not end up buying the home Lydie showed us but I was impressed with her knowledge, and her responsiveness. Lydie even gave some good advise on an issue unrelated to the home showing that helped us. Really nice lady!

I live 800 miles away from the properties I needed to sell, so my entire experience working with Lydie took place via phone, email, and texting. She was indispensable to me throughout the entire process, and the result, as strange as it seems, is that both properties sold in a total of TEN days. Lydie always responded to me in a timely manner, and usually within minutes of my contacting her. She provided wise counsel regarding pricing of the properties, countering, and when to wait before responding to an offer. She was always friendly and approachable, as well as highly organized. I highly recommend her to anyone looking for a realtor, and have already recommended her to friends of mine in North Carolina.

Lydie helped us find our home in Eastern North Carolina. She was extremely knowledgeable, responsive and professional. This was no easy task as I have relocated, however, my family will not be here until the end of June. She not only kept me apprised of the process, but also established a relationship with my wife which made her feel very comfortable with the process. We were able to visit houses when we needed to and she was even able to get my family members who visited the state access to the home we were purchasing, allowing them to be more comfortable. If purchasing a home in Eastern North Carolina, you could not find a better real estate agent.

From the moment we met Lydie, she has been nothing but helpful and has gone above and beyond her Realtor obligations. I feel like we have become friends, which is huge for me coming from upstate New York to North Carolina. She always had our back, no matter what. I would highly recommend her to anyone who is looking for a GOOD realtor. Lydie had great negotiation skills and always kept me positive during our entire buying process. I have dealt with many realtors in many purchases and have never came across someone like Lydie. I believe we will stay friends for along time. Her knowledge of the area and who to contact and where to go was tremendous. Thanks again Lydie for all that you did for us. According to our family, you are awesome.

If Lydie can help us, she can help anyone! Lydie was able to help our family realize our dream of owning a second home on the Pamlico River with a limited budget and high expectations. She worked with us tirelessly offering the best of guidance throughout the entire home finding and buying process and has continued to ensure we are satisfied even after the sale. I would recommend her to anyone.

Lydie was very helpful in trying to help us move our family's house quickly during a stressful situation. She was very understanding of the situation and found a buyer within 3 months with a fast closing date.

Lydie was phenomenal from start to finish of purchasing our home. She handled every detail of the deal and made sure we were content with every aspect of the home and neighborhood. I would highly recommend Lydie for all your real estate needs. She was so personable and helpful!

Lydie called me immediately after I put in a request on one of her home listings. We are currently working together on finding a home in North Carolina.

Lydie does more than any Realtor I have ever met, goes far above and beyond what I ever would have expected, and made buying a home across the country an amazing experience.

She took her time with me and my husband and made us feel like we were her only client. We moved across the country from Texas to NC and she went above and beyond. I highly recommend her for anyone moving to the Washington, NC area!

Lydie was amazing and went above and beyond for us. I would highly recommend her to anyone looking to buy a home. She made the whole process easier and was available "whenever" we needed her.

I would recommend Lydie Jennings as a realtor to anyone. She went above and beyond in the process of selling our home. Lydie is not only friendly, but also an extremely knowledgeable realtor. She had our best interest in mind at all times during the process of selling our home.

Lydie has set the standard by which all future real estate agents for us will be measured. She was knowledgeable and kept us informed throughout the whole process and allowed us to make the decisions.

Ms. Jennings was a pleasure to work. She kept us up-to-date on the proceedings and always asked if we were happy or was there something else she should be doing. Lydie is" good people".

Lydie was super helpful in selling our home. She was available when we needed her, helped us in moving furniture around to appeal to others. She even loaned us her "lucky furniture"!! If you want a realtor who knows the game, Lydie is your lady!! She sold our home in less than a week! Highly recommend her if you are considering selling your home!

Lydie did an amazing job helping me find and purchase my home. She is so willing to help and she represented me through all processes of the sale. She is truly a professional.

Lydie is professional, efficient and a master of follow-up. She expedited the sales process for me. I would recommend Lydie to any homeowner who is contemplating selling.

Lydie is a true professional. She handles the process efficiently while providing guidance and understanding. She is a pleasure to know and work with.

Lydie helped us with selling our homeplace every step of the way. Lydie's efficiency kept the sale moving and we were able to meet our goal.

I had a very positive experience with Lydie. She helped me every step of the way, made things easy, and was very responsive. Even after the sale, she continued to provide excellent service.I recommend Lydie very highly. Wonderful home buying experience.

From the very beginning, Lydie makes selling your house a number one priority. She is always accessible and responsive to the clients' needs. She has creative ideas on how to best present your propery for the market. Her eye for detail and ability to think outside the box helps not only in the negotiation phase with potential buyers, but also to keep the listing fresh and compelling to those potential buyers. She won't let a house just "sit" on the market. She is truly a "go-getter" and works hard get the best price for her clients.

My experience with Lydie was very positive. She was very passionate about her role. She has a great personality and truly cares about her clients. She had no problem going the extra. She did a lot of foot work for me, that she did not have to do. I live in another state and this is my second home so she always made herself available for things that I was not there to take care of. If you need a realtor, I'd definitely recommend Ms Lydie Jennings.

Your review helps others decide on the right agent for them. Please tell others why you recommend this agent. Lydie helped us sell our home and relocate at the same time. She was very helpful in making sure we were satisfied with our new home.

Lydie was a pleasure to work with. She had great idea's to help sell my house fast. She was professional and always willing to answer any questions that I had. I would definitely use her again and recommend her to all my friends and family.

Lydie is very efficient and always has your best interest at heart. She helped us to sell our house in about 30 days and then helped us to find the home of our dreams!

Lydie understood our families needs and located several properties for us to view during the (two years!) time we have worked together. She has been a trusted advisor throughout the process and, in the end, we purchased the perfect property for a price that was in our range-something we thought would be impossible-but Lydie never gave up. We are so excited about our purchase and could not have done it without Lydie's expertise and guidance. She goes above and beyond to make things happen and always has your best interest at heart. Lydie's expertise dealing with various types of properties in this area is outstanding. We needed to interface with various agencies and home professionals and Lydie organized and followed through in every consultation.

Lydie by far was the only reason this deal came together on the sale of my home. Her patience with buyers and buyers Agent was great. She stayed with the lead and did not give up. As a real estate investor who does this full time I have lots of experience with real estate agents in many different markets. Lydie knows her market and will do whatever it takes to help you sell your home quickly while having you best interest at heart. I highly recommend her!

Lydie is an amazing person and agent. She is always available, quick to respond and always on top of issues. My husband and I feel so fortunate to have found Lydie for our agent. She was a dual agent for us and she did a wonderful job walking that thin line. We could have not asked for a better person to handle our real estate needs. We feel like we have made a friend for life. I have already recommended her to my best friend and her husband to buy a home. Lydie is also available after the buy/sell for any questions or issues that may come up. If you need an agent Lydie Jennings would be a great choice!

In the past seven months, Lydie has helped me both as a buyer and a seller of real estate. On both transactions she acted as a dual agent. In my opinion, that would be a hard role to fill, but Lydie has been great! What I personally liked about working with her is that she explained my options very well and then stepped back and accepted whatever decision I made, even if it was counter to her suggestion(s). She has become a friend in the process and I value her friendship.

Lydie Jennings was a wonderful agent to work with. We would of never sold our home without her help. She was dedicated and always willing to go the extra mile for us. She was always available and worked around our schedule. She was very considerate and would always come to us since we have 3 children and it was hard to get away at the last minute to sign paperwork or go over details. We appreciate her hard work and dedication to get our house sold.

Lydie was extremely thorough and communicated with all parties throughout the process. Very easy to work with and kept me updated the entire time. Would not hesitate to recommend to anyone buying or selling in Eastern NC.

We were not local were the house was being sold and Lydie took all the stress of selling it off our hands. When I had questions she was able to find the answers or give me numbers of who to call. Her tips helped us sell the home quickly. I would use her as an agent again.

We recently listed our home with Lydie Jennings and we couldn't be happier with the outcome. Not only did Lydie work diligently to get our house sold, but the counsel and insight she offered based on her knowledge of the local market was most assuring when faced with the big decisions selling a property often brings. Through the entire process we felt Lydie had our best interests at heart and that serving our family was her priority. I would highly recommend Lydie to anyone interested in buying or selling a property.

Lydie listed my lot in Bath N.C. for sell. She was always a big help with any questions I had. She knew the area and was always will to help me make the right decision. I would recommend her to anyone looking for a Real Estate Agency. (highly likely 5 stars)

Excellent realtor knowledge and skill to attain 5 stars in all realtor categories. Constantly explained or assisted with local amenities and services. In most professional manner, consistently offered helpful advice during negotiations with seller. Never tired of offering to assist in arranging services, including home, sewage, and termite inspection, lot and house repairs needed to close deal. Extremely conscientious about caring for best interests of client. Highly recommended.

My husband and I are from Greenville, NC, but are living in Michigan. We have always wanted to purchase a home on the Pamlico River. We decided the time was right to buy. We needed a Realtor. I picked Lydie off her company's website because she looked so friendly. Little did I know that I had hit the jackpot. She has been fabulous ! Her knowledge of the area and everything that is involved in buying a waterfront property was invaluable. Since we live so far away we were not able to be there for the various inspections that needed to be done. She handled it all for us. She went above and beyond for us. I highly recommend her for all your real estate needs.

We have been working with Lydie since we met her at an open house. Most importantly, we have become friends. Throughout the process of finding our waterfront home (on a tight budget) with a view to die for, Lydie stuck with us and was instrumental in making our dreams come true. Thanks Lydie!

If you are looking for an agent to walk with you every step of the way in your endeavors of purchasing a home..... Lydie Jennings is your agent. Lydie was professional, honest, caring and really wanted to make sure we were happy. Thank you Lydie! We are excited and very happy!

Lydie did a great job for us. This sale had a number of complicating factors and involved multiple contractors, engineers, surveyors, property visits, as well as, refinance and insurance matters. Lydie provided excellent service and advice throughout the process and was extremely accommodating and stayed on top of all the many details.

I've known Lydie for years and knew when we were ready to purchase a second home that she would represent our interests beautifully. We were not disappointed! Lydie is professional and thorough. I, without reservation, recommend her services!

Lydie is a very understanding and motivated agent. She worked with me to put together an aggressive sales strategy that successfully got my property sold quickly. I'd highly recommend her.

Lydie worked with us for about 9 months to find the perfect house for us. And she did! With her wealth of knowledge and experience in real estate, she guided us successfully through all the red tape and went the extra mile to ensure that we were aware of each step in the process. She is a jewel!

Lydie was a wonderful realtor to work with. She worked for months to find the house that was perfect for our family! She also went above-and-beyond for us, working out the details of a difficult negotiation and renovation project. We would highly recommend her as a realtor.

Lydie will make you feel as if you are her only client! She researches, sets up inspections, introduces mortgage lenders, and negotiates on your behalf... she truly works for you to receive the best possible experience and to make sure you are going to be happy in your new home!!

Lydie was amazing and helped in so many ways to meet my family's needs and expectations. Her personality is a bonus, it is so nice to work with a realtor who is exited to work for you!

Lydie is a fantastic real estate agent. She made the purchase of our new home virtually effortless. She communicated every little detail to us so there were no surprises. We would highly recommend her!

Lydie Jennings was honest and professional. She offered advice (that was always right) and was instrumental in the speedy sell of my property. Her genuine nature is a blessing. I enjoyed working with her.

Lydie was very knowledgeable of the market and helpful during the process of selling our home. She gave us great advice on staging our home for a quicker sale.

Lydie sold our house in a very challenging market. We couldn't have been happier with the process, she made everything easy for us. She certainly stays on top of things and we will certainly be using her for our real estate needs in the future.

Lydie flawlessly guided my husband and I through the purchase of a lot. We were inexperienced with the process and, therefore, a little nervous. She made us feel at ease. She answered our questions quickly and thoroughly, making sure that we fully understood the transaction. I would definitely use her again should we ever purchase or sell in the future!
Search Available Properties
Find the latest listings available in your area in an easy to use search!
Find a Home »
Meet Lydie
My goal is to ensure that you have the best Eastern North Carolina Real Estate Experience
Connect with Lydie »
Get a Pro Home Valuation
Would you like to know the value of your home? Get an expert evaluation!
Get your Report »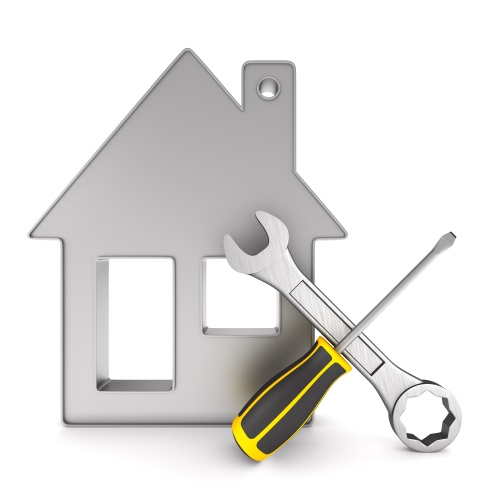 Are you thinking about selling a house that needs work? While it may seem intimidating to put a fixer-upper on the market, it's not impossible to sell. In fact, there are many buyers out there who are looking for fixer-uppers.…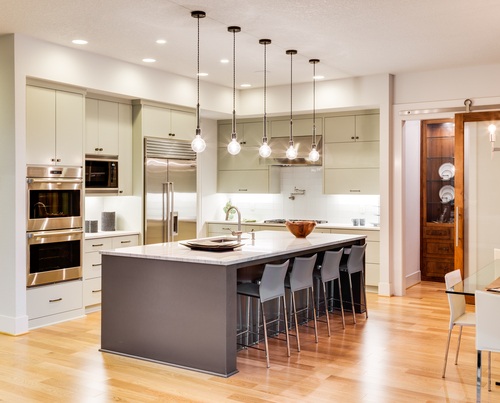 When you're house hunting, you're likely to come across listings that describe a home as being "move-in ready." But what does move-in ready actually mean? Does it mean that no work needs to be done on the home? Or perhaps…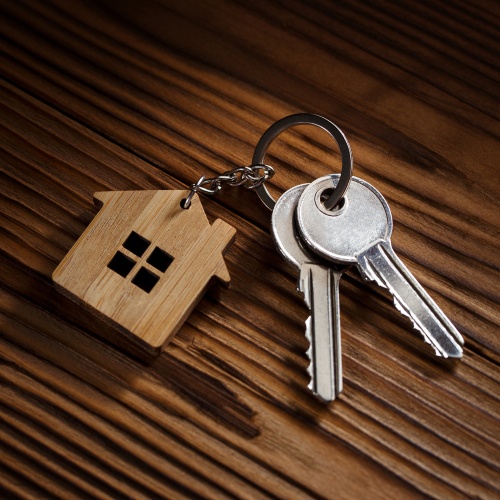 While it's not an ideal situation, you may find you need to sell a home that is out of state. In many cases, home sellers choose to buy a new home before selling their old one. But if that old…